HDPE PE80 and HDPE PE100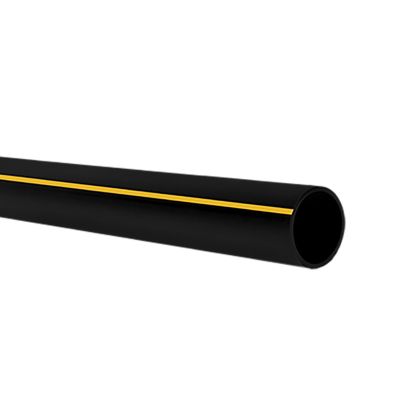 HDPE PE 80 and PE 100 black pipes with 4 co-extruded yellow lines for transport and distribution of natural gas, according to EN 1555-2, ISO 4437 norms, for underground networks. The pipes are produced respecting the requirements of ISO 9001:2008, ISO 14001;2004, OHSAS 18001:2007 and Product Compliance Certificate issued by Bureau Veritas (BVQI) No. 672/002, third party certification body accredited according to norm UNI CEI EN 45011 and 45004.
In comparison with metal pipes, the use of polyethylene pipes for water and gas networks offers the following advantages: maintaining their characteristics in time and life spam guaranteed of 50 years.
Catalog
Technical manuals
Certifications